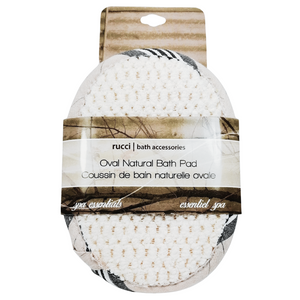 Sisal/Terry Oval Natural Bath Pad (RL466)
Sisal/Terry Oval Natural Bath Pad (RL466)
Bath products ideal for body cleansing and exfoliation. Perfect for spa or home use.
To use:
1. Apply favorite bath gel to moistened sponge and lather.
2. Rinse and hang dry when finished.
Care Instructions:
Do not use on irritated, damaged or broken skin. If irritation develops, discontinue use immediately.