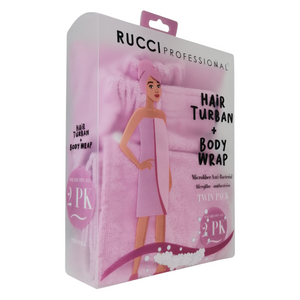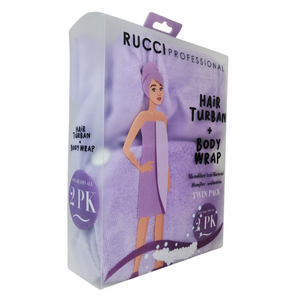 Rucci Head Turban and Body Wrap
- 2 PC (1 Head Turban + 1 Body Wrap)
- Microfiber
- Antibacterial
- In Pink and Purple (please select variation)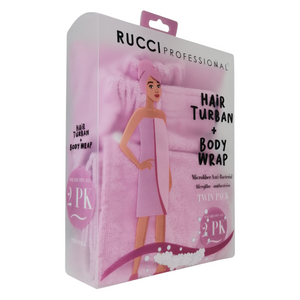 Pretty good towel wrap.
I'm not sure if I was too generous with size or not. But ordered and expected it to be a little big but it's a lot larger than I expected. Still love it though. Comfortable and I procrastinate getting dressed way longer now. Does not dry as well as expected but still great.
Very nice wrap
This shower wrap is great. Quite soft, light weight and comfortable. Size was accurate. I like the color scheme as well. If you're looking for a way to be covered without wearing a heavy robe, etc., this is perfect.... especially when the area is hot and humid.
Absolutely love it!!! Must buy!
This product is exactly as advertised. I am very petite with a large bust and I was worried it wouldn't fit. But it fits perfectly!! I love the colors, it's exactly as shown in the advertisement! It's machine washable and worth every penny! The headband is an added plus! I love it! All of it!
Long enough to wear around the house
I bought this as I am going to have shoulder surgery and needed clothing items I can wear without using my arms. I wanted longer length wraps in order to be decent around the house. This one worked great. I only wish there were more velcro, as there is excess fabric with nothing to cling to once I wrap this around. Overall- it is a nice item.