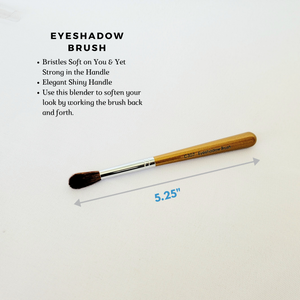 Rucci Eyeshadow Brush (C307)
Bristles Soft on You & Yet Strong in the Handle
Elegant Shiny Handle

Ideal for subtle application of colour to your eyes.
Use this blender to soften your look by working the brush back and forth.
Perfect for any kind of products.
Use it with powder or cream as well as primers.