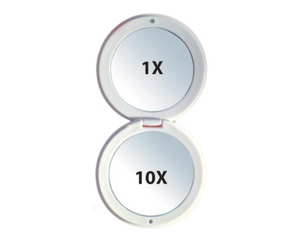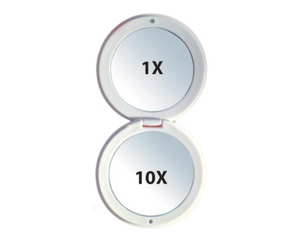 Rucci 1X/10X Magnifying Double-Sided Magnifying Compact Mirror (3.5 in)
DOUBLE-SIDED 1X/10X MAGNIFICATION MIRROR: 1X regular & 10X magnification suit to all your purposes. 1X regular is great for checking your whole face while 10X magnification is great for better close up for any details.
STYLISH TRAVEL MIRROR: You can carry it anywhere you go with white and silver-patterned appearance
SMALL POCKET MIRROR: You can place it inside your bag easily (3.5 x 3.5 in).