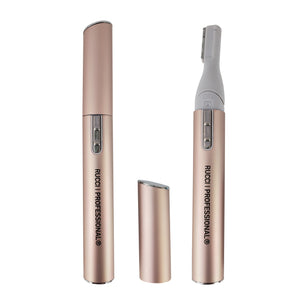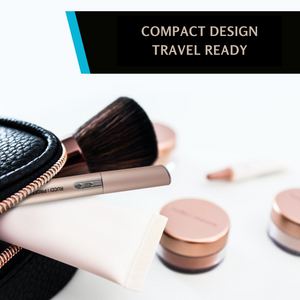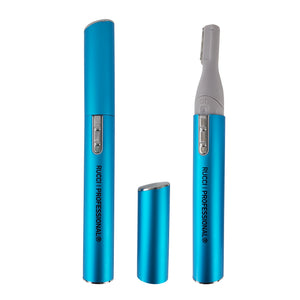 Precision Hair Trimmer Flexible (TR3/BE | TR3/RG)
Precision hair trimmer is an electric trimmer that can slide neatly and discreetly into the pen slot of your favorite purse for on-the-go grooming needs. Use it to tame unruly eyebrows! The precision hair trimmer will effortlessly remove unwanted hair that you do not want to shave. Directions for use: Use on clean, dry skin to remove unwanted hair. Turn the unit on and place the blade to the desired treatment area in the opposite direction of hair growth. Use the adjustable trimming comb to trim hairs to different lengths.

Features


    Bonus cleaning brush included
    Portable and ergonomic design makes travelling a breeze
    Precision electric trimmer, shaper, shaver
    Runs on 1 AAA battery, batteries not included
    Safe, easy, and pain-free to use
    Overall Product Weight (lb.): 0.5

Product Details


    Pieces Included: 1 Trimmer, brush, cap
    ITEM CODE: TR3/BE (blue) / TR3/RG (rose gold)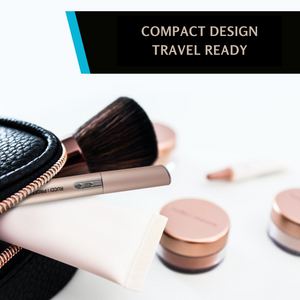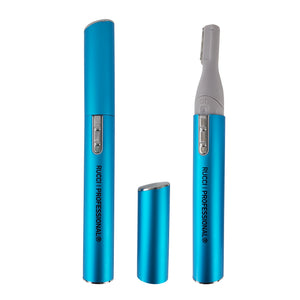 It actually works
I am currently on my 4rth treatment (ALL BODY) and I must say that I start seeing results! I was honestly very surprised since I had my doubts, but it does work. It's been a week, and I have no hair in my armpits or legs (except for a few small patches), and I used to shave every other day! So far, I am happy. Compared to professional laser treatment it is totally worth the money (even if it is not perfect) and the pain is minimal in my opinion (I can barely feel anything).
Close shave, easy to use & clean!!
I love the simplicity of cleaning this razor underwater, & the best part is such a close shave with no nicks or cuts. I'm older, have varicose veins, one of which I nicked while shaving last year. I thought I would never stop bleeding, & I live alone, so grateful to have found this product!!