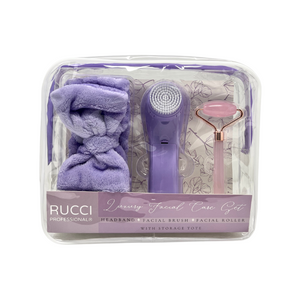 Luxury Facial Care Set (SP106)
Facial Spa Headband: It is multi-purpose for your facial & spa needs. It stretches to fit most sizes. Just slip on your forehead.
Battery-Operated Facial Brush: It deeply cleans pores & dirt, leaving your face with refined pores, revitalized & supple.
Facial Roller: It is designed to be used to gently massage your face & stimulate your blood circulation to ease muscle tension, decrease puffiness & increase skin glow.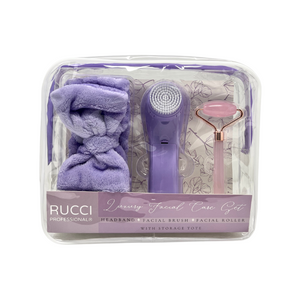 Great buy!
I bought them out of curiosity but I don't regret it. They've been really useful and easy to clean afterwards!
amazing
super cute, are exactly what i was expecting