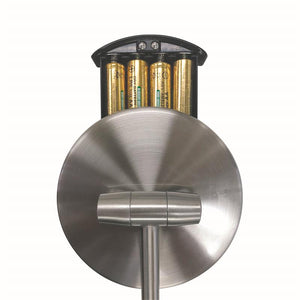 Rucci Modern Lighted Magnifying Makeup Mirror (M1000)
This wall-mount mirror is glamorous and adds beauty to your bathroom! If you have been using your wall mirror for your regular upkeep for years, no one would object if you bring your grooming game a notch higher with this mirror series. Equipped with a circular LED, it is the closest you can get to natural lighting. It is especially useful for people who put on makeup. Because you see your reflection as accurately as in real life, you'll be more comfortable putting pigments on your face. Made for makeup application & shaving, this dual-sided mirror has 1× magnification on one side and 10× magnification on the other for precision. Adjust the mirror at any angle you want. Simply flip and rotate it according to your needs. It has an arm that smoothly extends and folds, making it ideal for rooms with limited space. Simply turn the switch on and the mirror will illuminate a bright, cool-toned LED light. The LED is powered by AA batteries. Designed for convenience, from installation down to usage.
Dimensions: 14'' H x 22'' W
Magnification: 10x / 1x
Mirror: 9.5'' diameter (edge to edge)
Actual Reflective Surface: 8.25"
Overall Product Weight: 5

 

lb.
360 degree rotation
Battery-operated (BATTERIES NOT INCLUDED) / AC adapter plug-in
ITEM CODE: M1000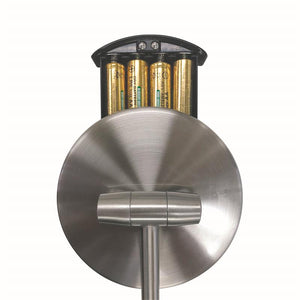 Not sure she will keep because it doesn't seem bright enough.
Just Plain Stylish
I had this mirror a couple of months ago for my daughter in law as a wedding gift and she absolutely loved it.
I wish i had money to buy one for my wife though, Its a little pricey but definitely worth the price if you have the cash.
It goes good in the bathroom where my son installed it.