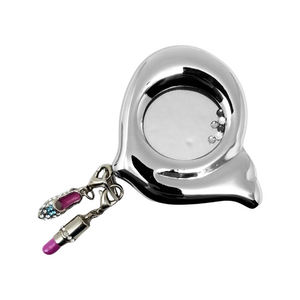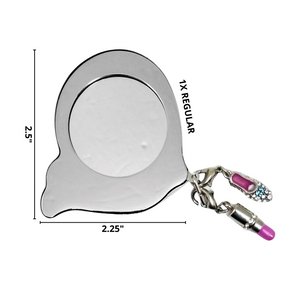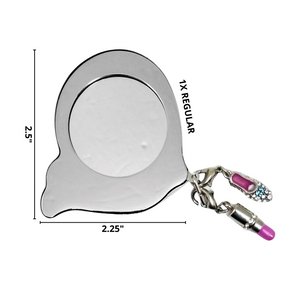 1X Regular Silver Snail Charm Compact Mirror (CM604)
SINGLE-SIDED 1X REGULAR MIRROR: 1X regular suits to all your purposes. 1X regular is great for checking your whole face or applying your makeup.
STYLISH TRAVEL MIRROR: You can carry it anywhere you go with its silver snail appearance with charms.
SMALL POCKET MIRROR: You can place it inside your bag easily (2.25 x 2.5 in).