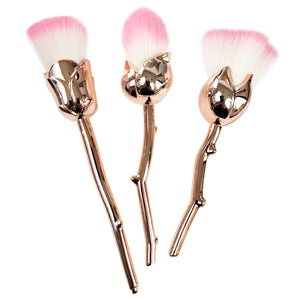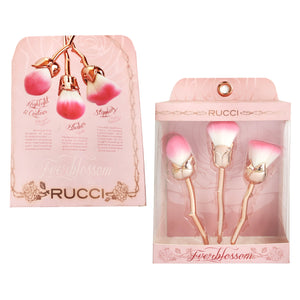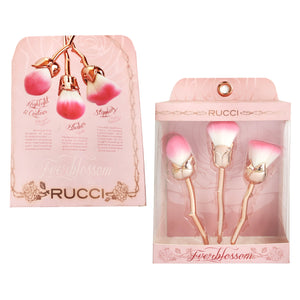 Rucci Rose Brush Set (3 Brushes) (CC474)
Rucci Everblossom Rose Brush Set
(3 Brush)

Highlight & Contour Brush - mimics the angles of your cheekbones ideal for shading and highlighting with illuminating powder or bronzer.

Blusher - perfect for giving a pop of color to the apples of your cheeks with a rounded head.

Stippling Brush - this flat, feathery head provides lightweight and build-able powder coverage or try a light dusting of shimmer powder to your cheek and brow bones.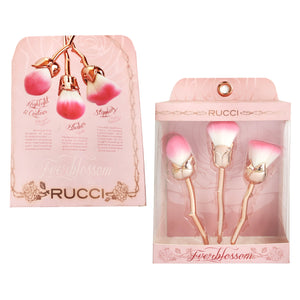 Love
I love these brushes!!!!! They are beautiful and have the right Bristle feel!!
Highly recommended ❤️💋💄💅🏾
I love these brushes for eyeshadow! Omg! They're beautiful! I of course tried them. They work great.
Perfect gift
Got it as a gift for my daughter, she just loved them. Nice weight handles and soft bristles
I keep giving mine away. Everybody loves them.
So far I have purchased three sets of these rose brushes and have not gotten to keep a one. Ou last name is Rose so go figure and there are some girls with the middle name rose. I think I need to buy at least sux more sets
Perfect brushes
These brushes look even cuter in person! They don't look or feel cheap either. These brushes remind me of something Belle from the beauty and beast would use!