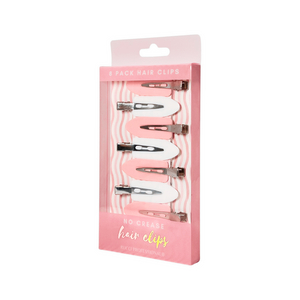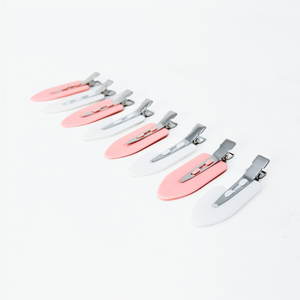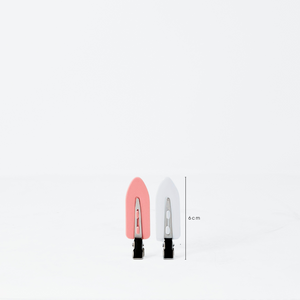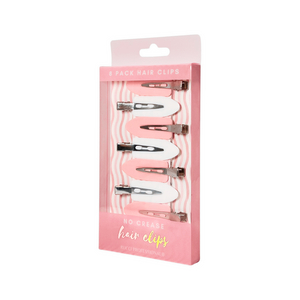 No Crease Hair Clips (HC114)
No Bend: Designed without teeth, which won't leave crease on your hair even after long time of wearing.

Lightweight: Perfect size & lightweight. Suitable for using on bangs & will not leave creases.
Hair Accessories: No crease, no marking, no bend hair clips, which are perfect for any hairstyle, especially bangs.
Premium Material: Made of quality plastic & stainless steel, which is durable & can be used for long time.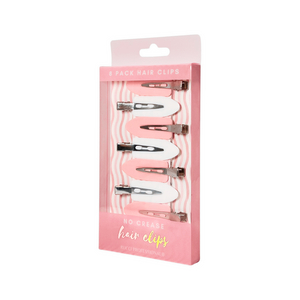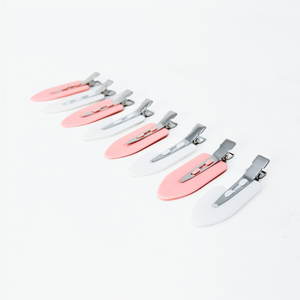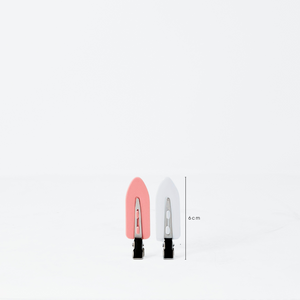 Excellent
I love these hair clips. I use them to hold my hair back when I apply my makeup. They work great.
doesn't crease hair
i'm a hair before make up girly and these bad boys DO NOT CREASE your hair just like it says (: i pin the front pieces back after i've finished my hair, and leave them pinned while beating the face and when i'm done you would never be able to tell i had them pinned back!! They are also sooo much cuter than a thicccc headband on my head which is what i was using. 10/10!!!
Great value for the money
Doesn't leave any marks in your hair. Good value for your money